Attorney Experienced in Alcohol-Related Licensing Problems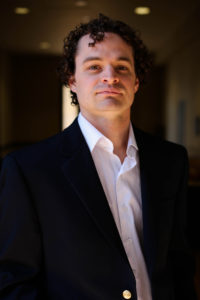 Cameron is an experienced attorney and life-long Missourian. His prior career as a scientist combined with his legal training and experience gives him a perspective on technical legal issues that few attorneys in the state can match.
He spent time working as Legal Counsel for the Missouri Department of Revenue (DOR) representing the Director of Revenue at trial in alcohol-related cases in courts across the western 1/3rd of Missouri, from the Iowa to the Arkansas border, so he knows how to pursue your case from both sides.
He was also a "hearing examiner" for the DOR, deciding high volumes of "first-instance" appeals in administrative alcohol cases. Most other area DWI attorneys argued their clients' cases to Cameron at some point. He knows how best to challenge these, in detail, and down to the level many attorneys overlook or ignore.
During his time on the law enforcement side, he attended numerous seminars and training sessions for both attorneys and officers, including the infamous "wet labs" where police learn to detect impairment on live drinking subjects, trainings in the use of breath testing machines, and the 24-hour law enforcement NHTSA DWI Detection and Standardized Field Sobriety Testing Program where cops learn how to administer the tests. He has also presented at continuing legal education programs on the subject.
Jurisdictions:
Admitted to practice law in Missouri and Kansas.
Education:
2012 – University of Missouri – Kansas City School of Law; Juris Doctor
2002 – University of Missouri – Columbia;  Bachelor of Science – Biological Sciences (minor in Chemistry)
Qualifications:
Special Assistant Attorney General (Missouri), until 2015
Missouri Department of Revenue Attorney and Hearing Officer, until 2015
Counties: Andrew, Atchison, Barry, Buchanan, Caldwell, Carroll, Holt, Jasper, Lawrence, Saline, Vernon,Worth.
Hearing Regions 5 (Jackson, Clay, Platte, Lafayette) and 8 (Bates, Benton, Cass, Henry, Johnson, Pettis, St. Clair)
Standard Field Sobriety Test certified (including HGN), since 2013
Advanced DWI Defense & Special Problems, presenter – October 2014
Counsel for appellants in cases before the Western District of Missouri Appellate Court